Crypto-trading used to be complicated, not anymore
When : Q4 2019
Role : Product Designer, Project Manager
Deliverables : UI Design, UI Styleguide, Icon Design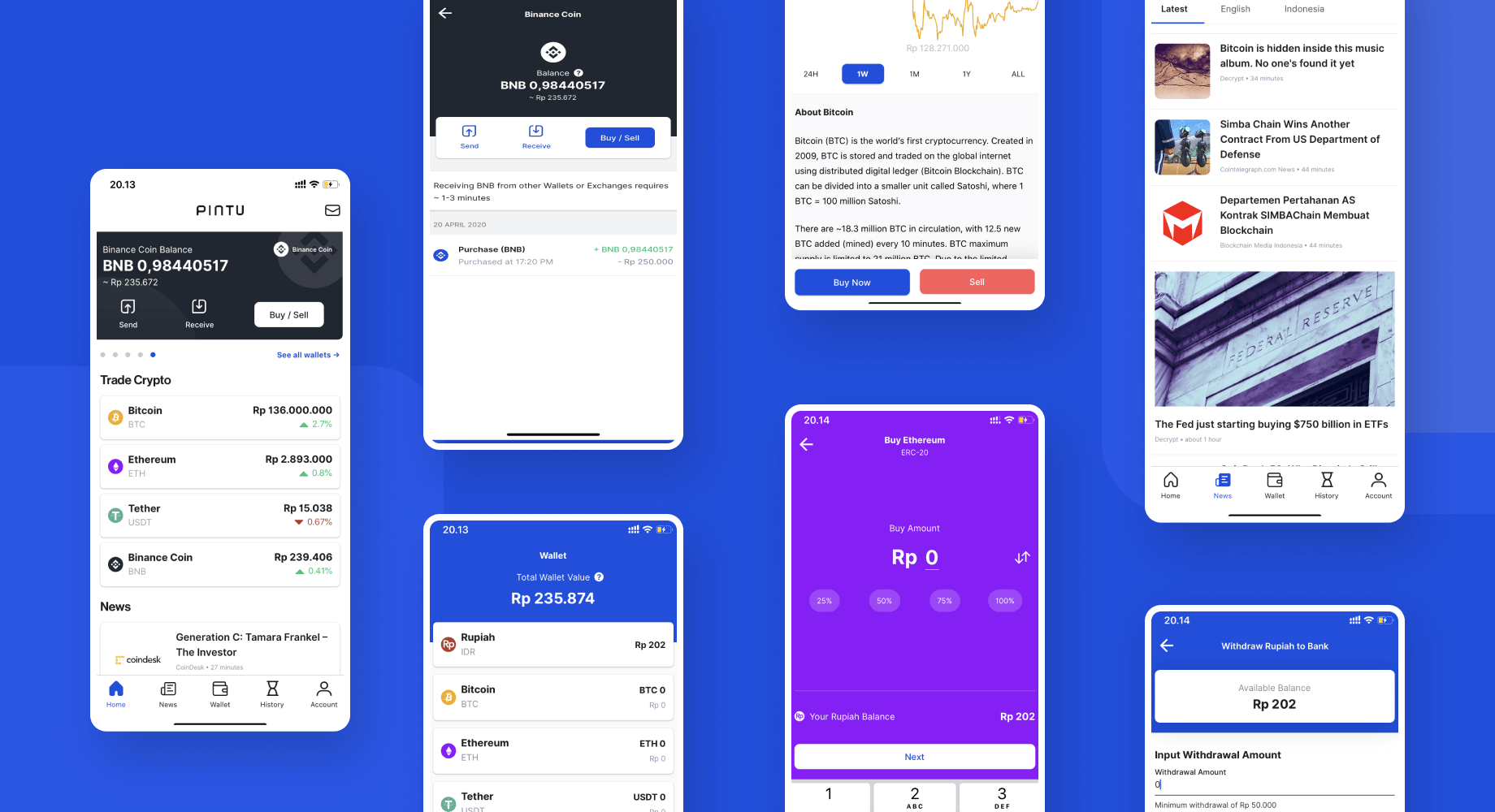 The team at Pintu reached me to support their early-stage product design and make the user experience feels more friendly, since cryptocurrency trades feels intimidating to manage and unsecure, let alone through your phone. 
This is especially true for people who are new to cryptocurrency trading.
Together with the team, we conduct an ideation session to create a concept where we try to come with assumptions and hypothesis on how people trade and use crypto assets.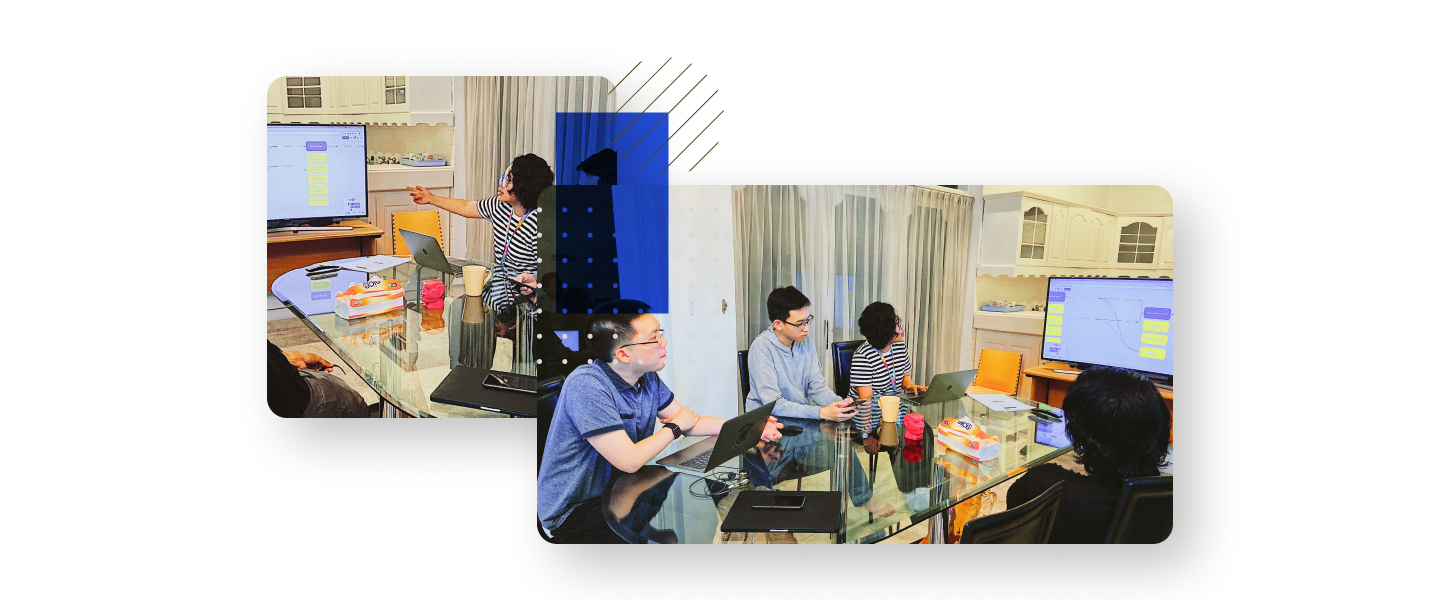 Buy and sell crypto with Indonesian Rupiah
Based on our research, people needed to see what's happening on the cryptocurrency market and do multiple comparisons before deciding on their next step whether they should buy, sell or hold their assets. We designed a homepage that did exactly just that.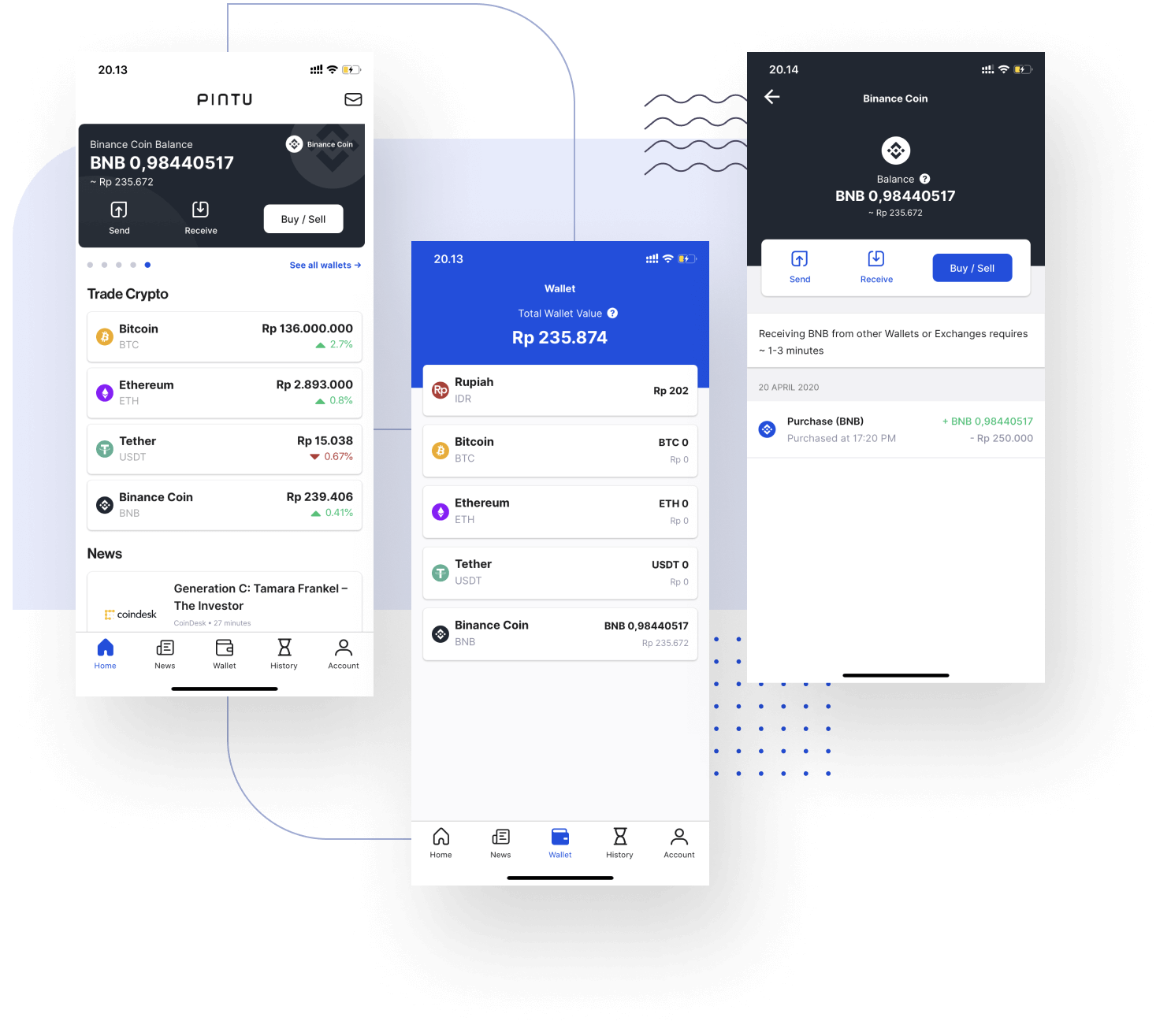 Decide what to buy or sell next
Looking into the future of the market is essentials for the crypto asset trader. We enable that with a detailed market and asset page.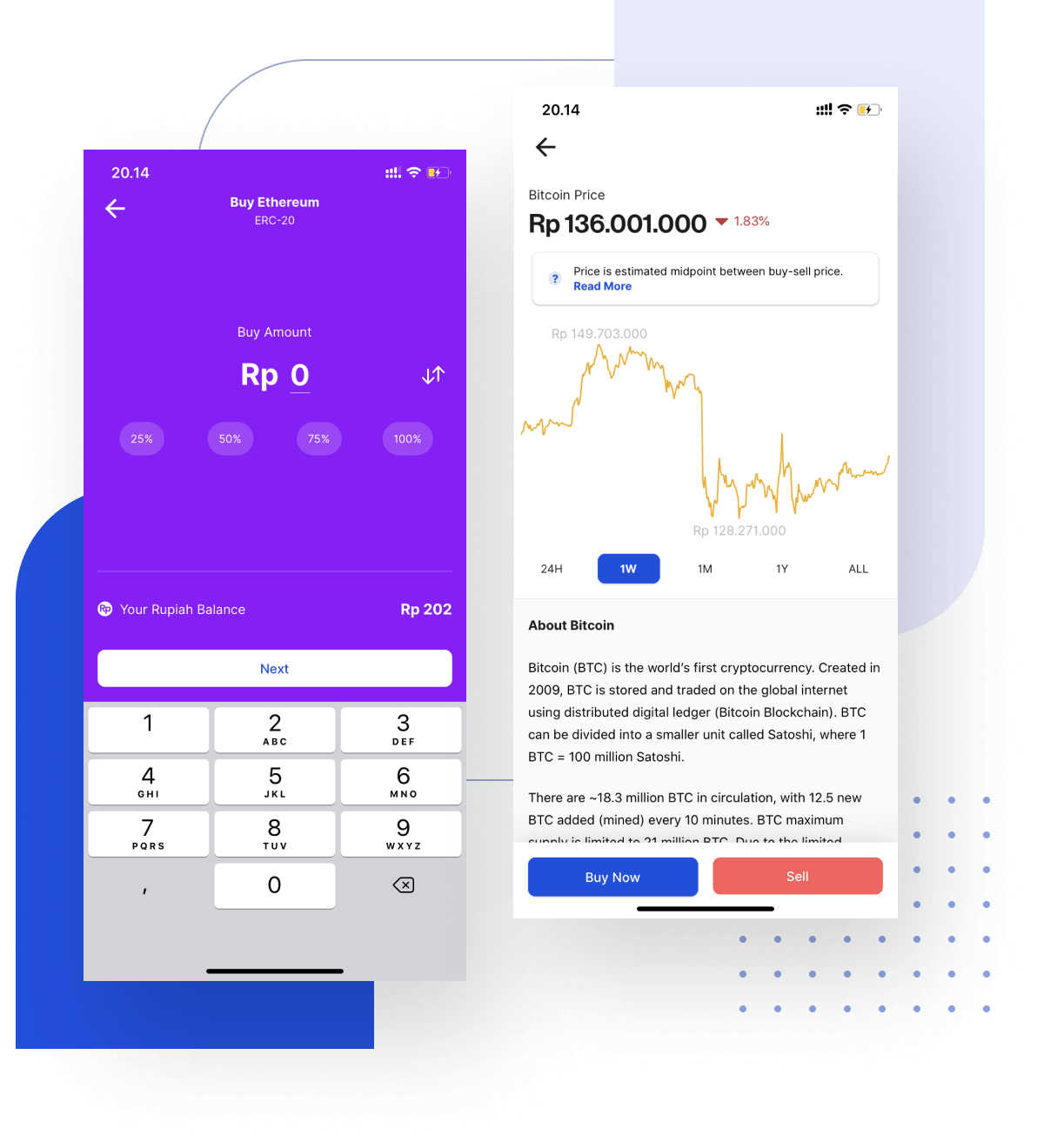 Cryptocurrency is a fast paced market. We try to equip the users with relevant and informative news.
Send and receive crypto asset at ease
As a wallet, people want to send their crypto asset easily. That's why we also provide a seamless transfer mechanism for them.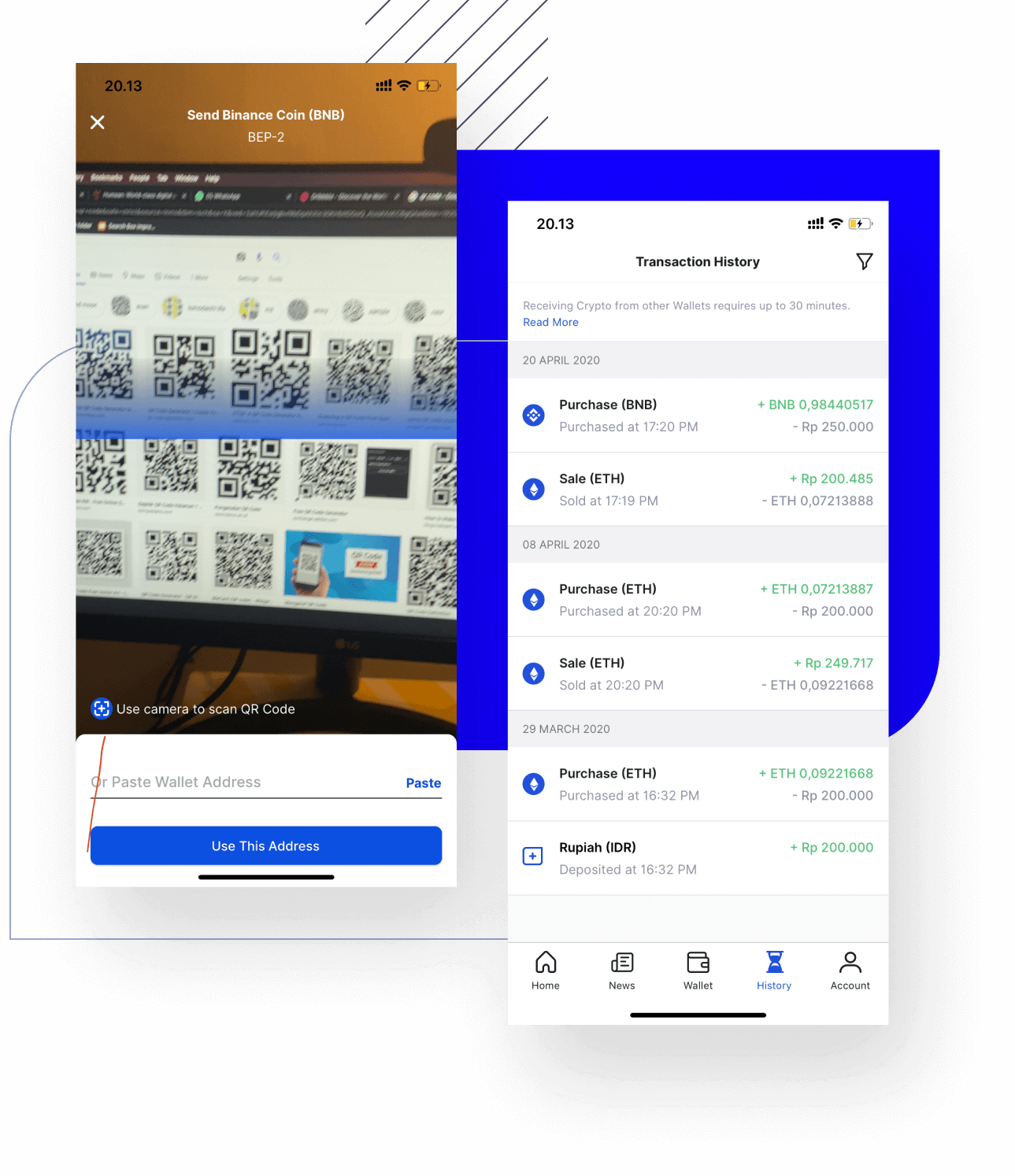 Jack of all trades master of One
In this project, I learn about crypto currency. How the network distribution among users. What lies in the future of economics and even learn about how to invest in crypto assets. 
It made me realise that as a designer, I need to learn a lot about many other things beside designing. The thing that can help me with many products/business/tech challenges.
And project with Pintu team teach me just exactly that.
The product already launched since february 2020 and received positive reviews from both crypto enthusiast and the one who just learn about it.
See for yourself 👇