Photography Rental Made Easy - Pillo
Expertise : UI Design, Icon Design, Illustrations
Deliverables : User interviews, UI design, visual design, usability test reports.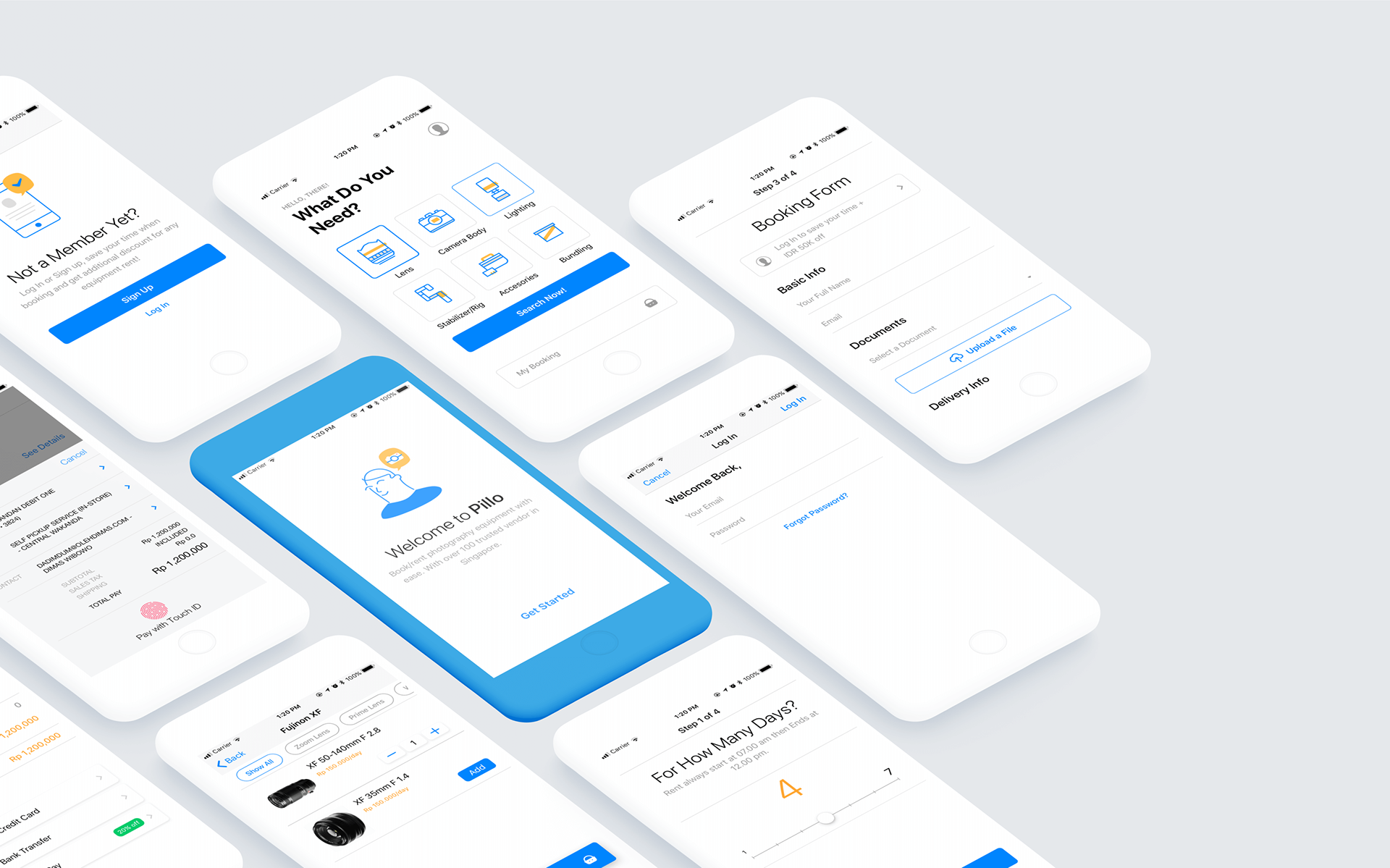 Camera enthusiast, pro photographer often want to rent their equipment instead of buying it firsthand. But with no reliable and easy rental service, the first choice is sometimes a little bit hassle. Pillo want to tap into this segment as an easy, reliable and affordable photography equipment rental service.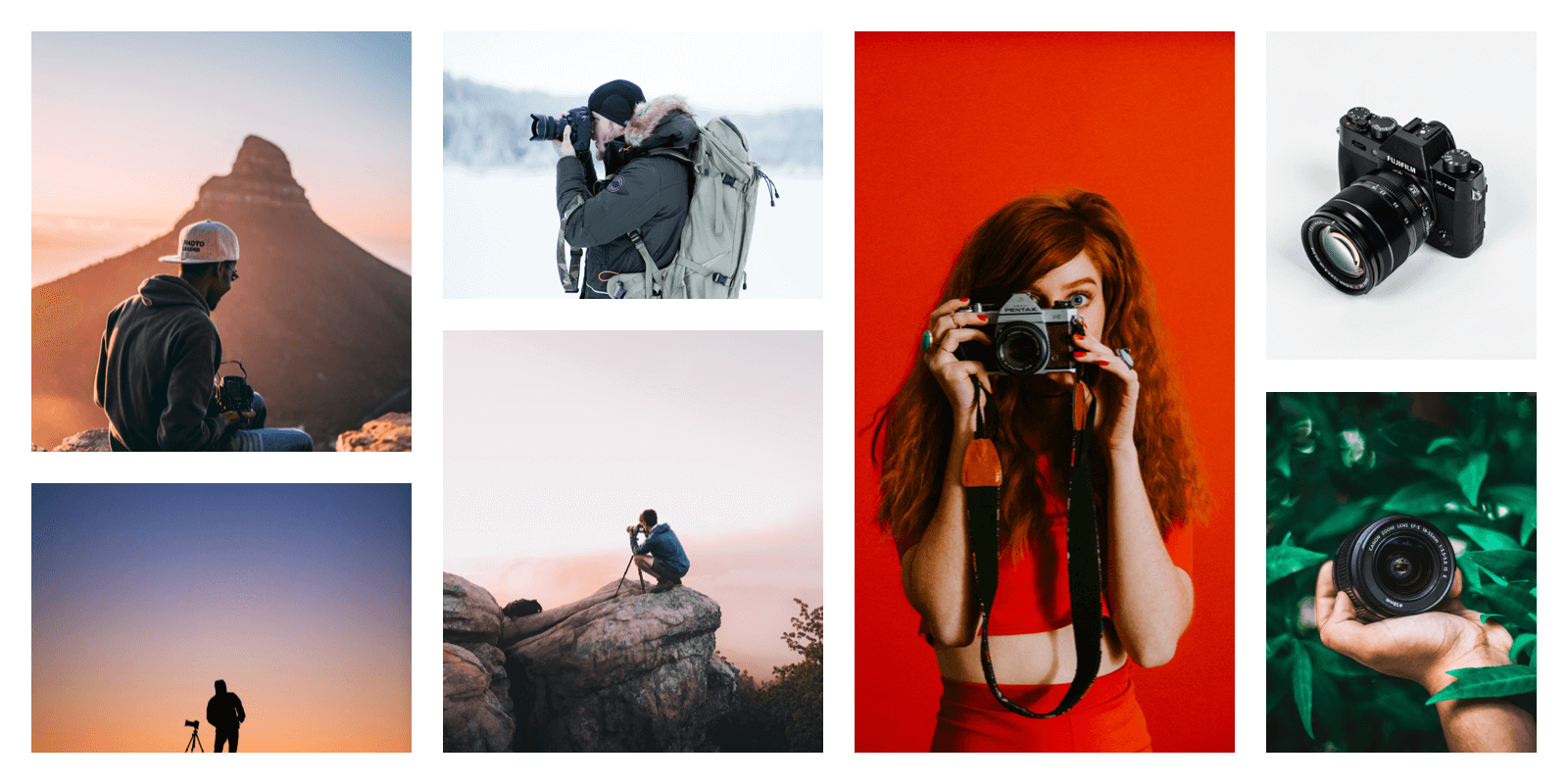 I decide to interview both amateur and professional photographers to gain some insights on their pain points, ideas, or any confusion about renting a photography equipment. Here are some insights that I found out :
1. They find that booking an equipment is rather difficult or having a long process.
2. They can't easily know whether an equipment/inventory is still available or not because the process is almost offline only/required a check by the shop keeper.
After doing some brainstorming and ideation session, these are some opportunities that finally comes to the surface :
1. How might we make rent/booking experience smooth and easy?
2. How might we make a complete inventory of photography equipment accesible to the users?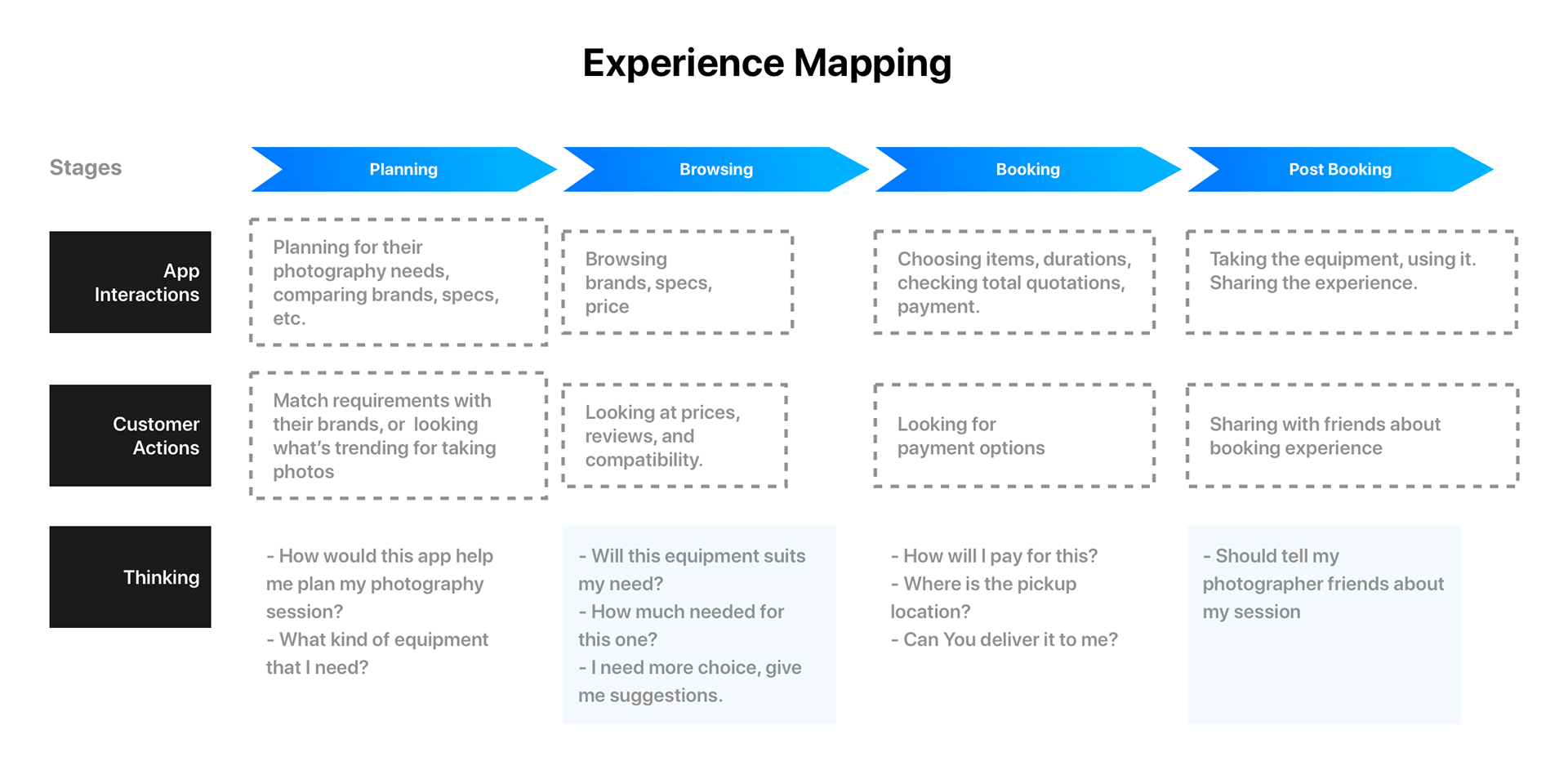 The project have a tight timeline and after back and forth discussion with the stakeholders, we decided to go on with a "native-first" component approach. Utilising the already-made mobile app component from apple human interface design frameworks.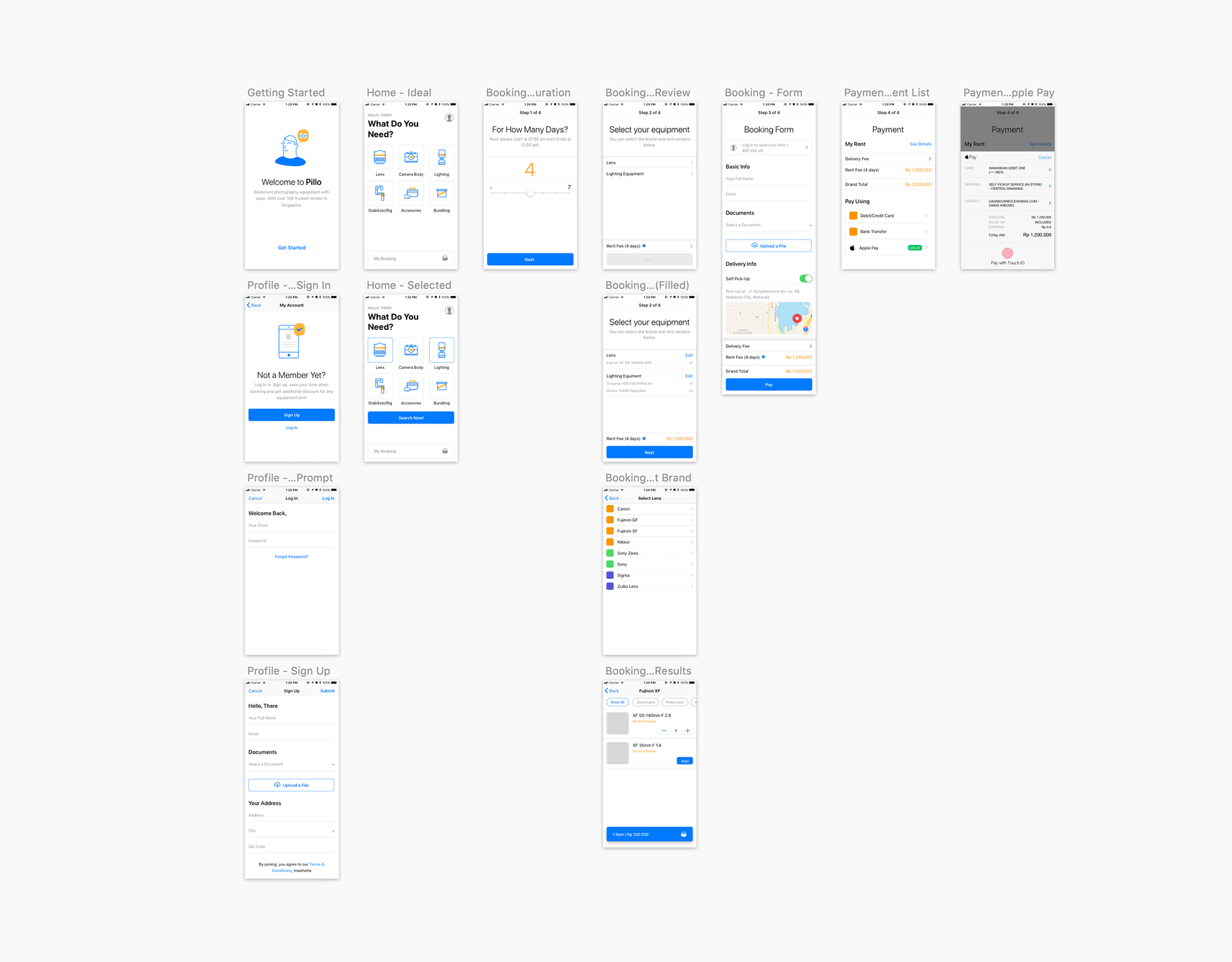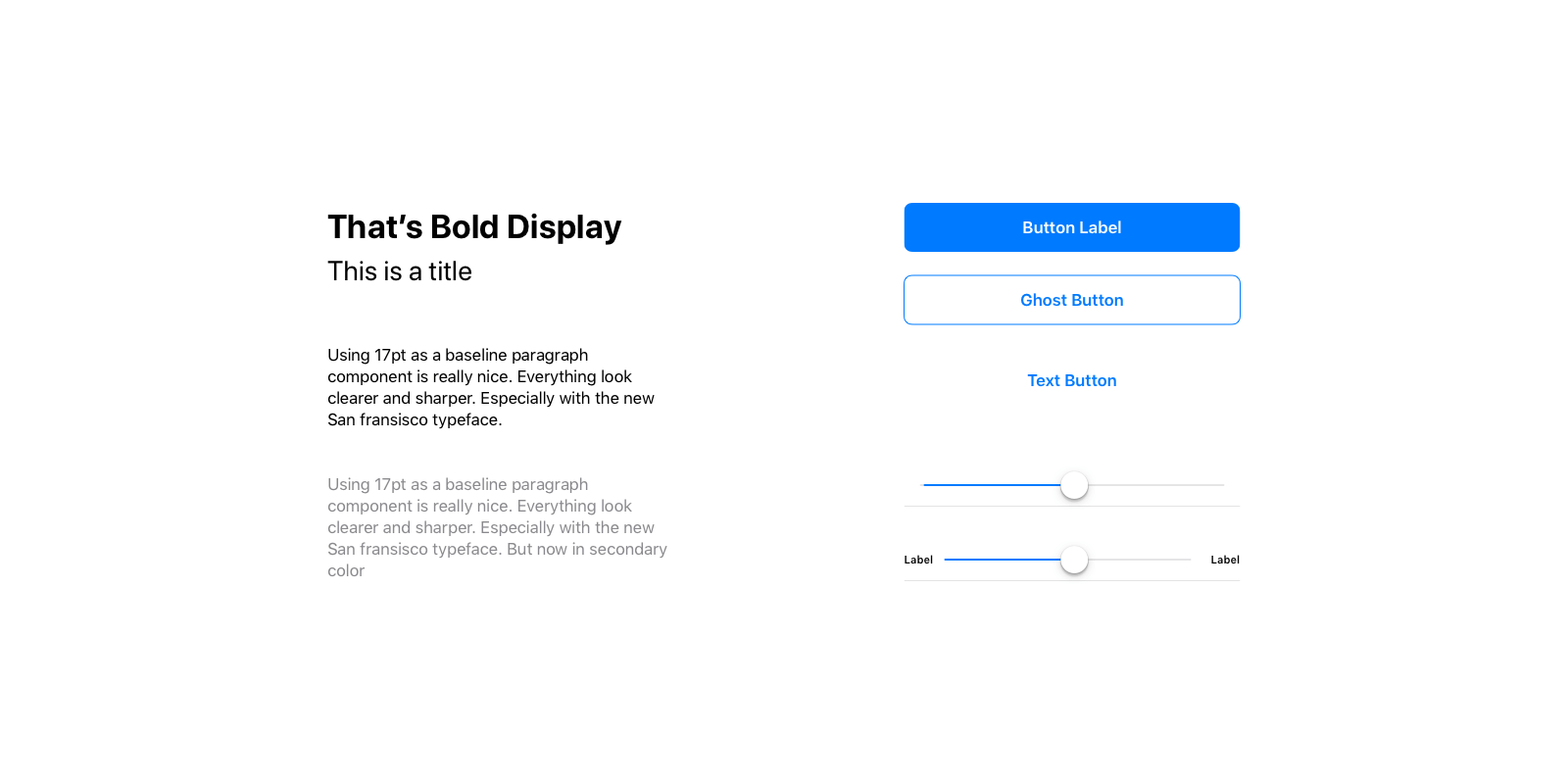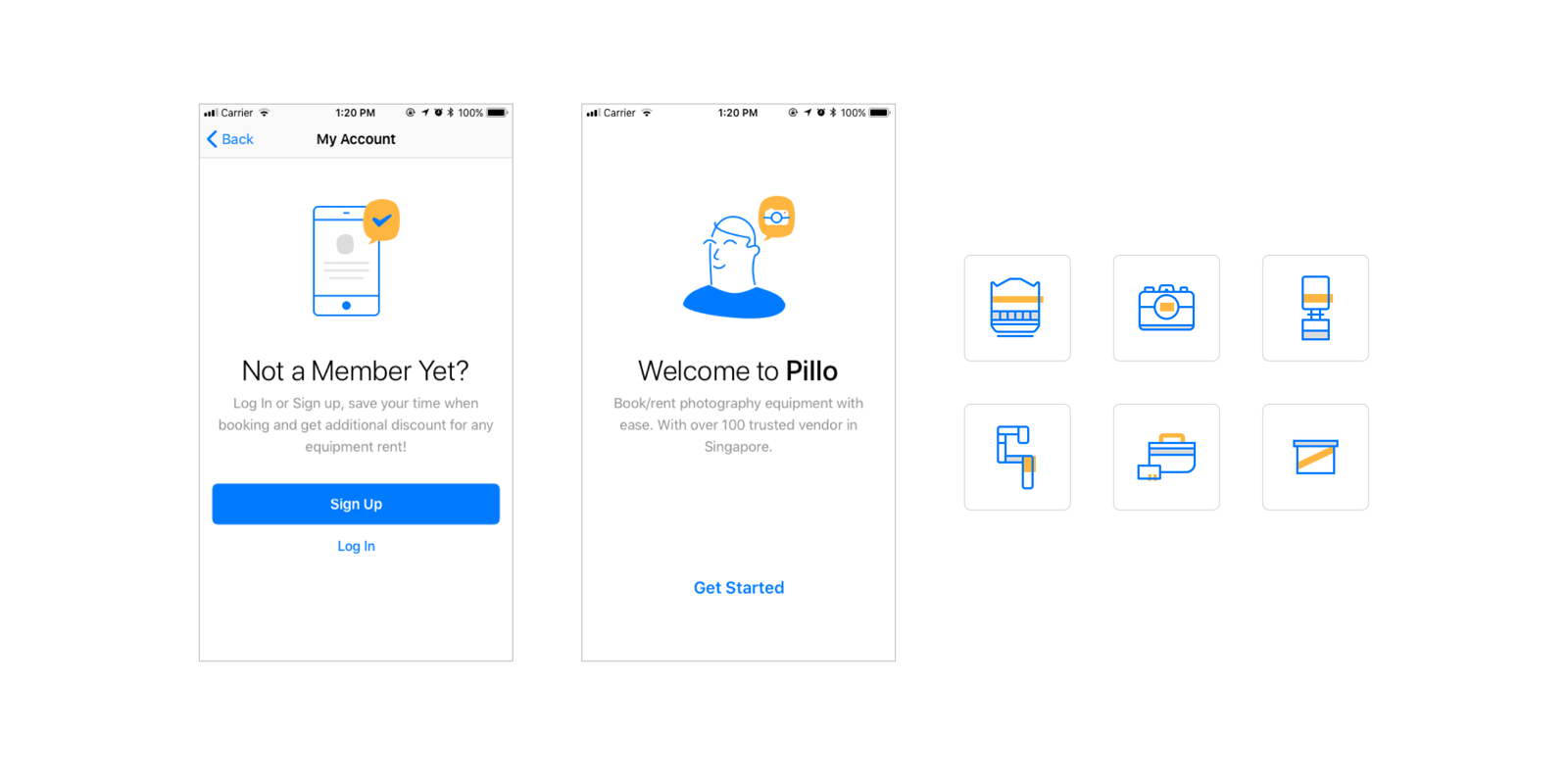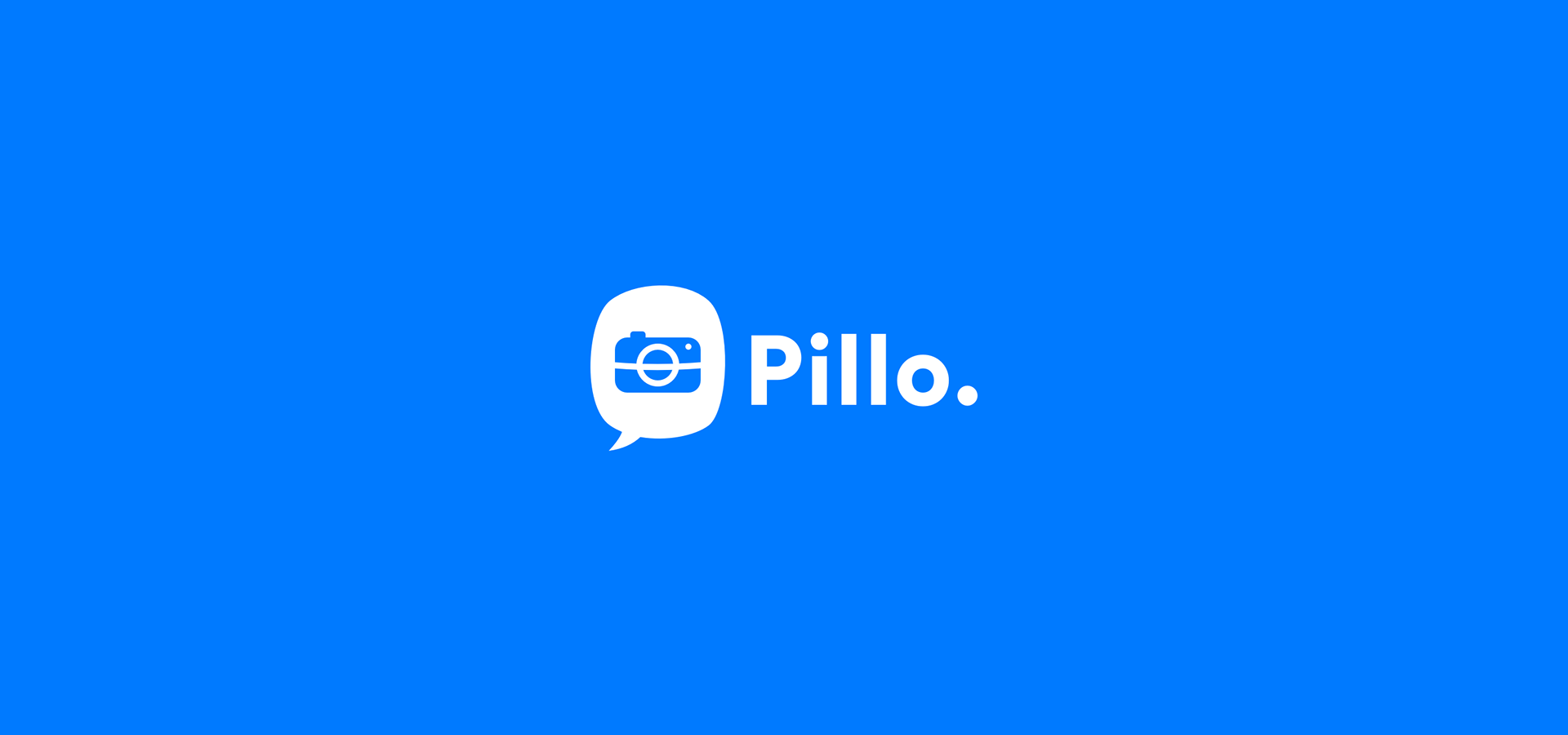 After the exploration process, I do a usability test session. The idea is to have some feedback and getting closer with people that might use it someday. I also involve the stakeholders when doing the usability testing.
"Imagine you want to take a beautiful portrait picture, but realise that you don't have a good 50mm lens. Tell me what you can do about it with this app!"
And then while testing, I tried to observe what are they reactions, feedbacks or behaviour. I found out that :
1. For some people, they want to book multiple type of equipment at the same time. 
2. Filling out the document data is painful to be done all over again. Might want to consider a 'save my data' function.
3. People want a rich yet relevant information on each product that they about to book.
After the design validation session, I present the usability test reports and design recommendations to the stakeholders. We decided to take one revision, where we add "multiple booking" feature to the app. While the other recommendations are going to the backlog for future development.
In the process, there is a lot to learn. From this one I learned that :

1. Constant update to the stakeholders is important as it makes everyone on the same page and increases ownership too.
2. Involve other non-designer peers when you do your process, it facilitates fast ideas brainstorming and validation.