Making coffee shop discovery easier for remote worker
Expertise : User Research, UI Design, Experimental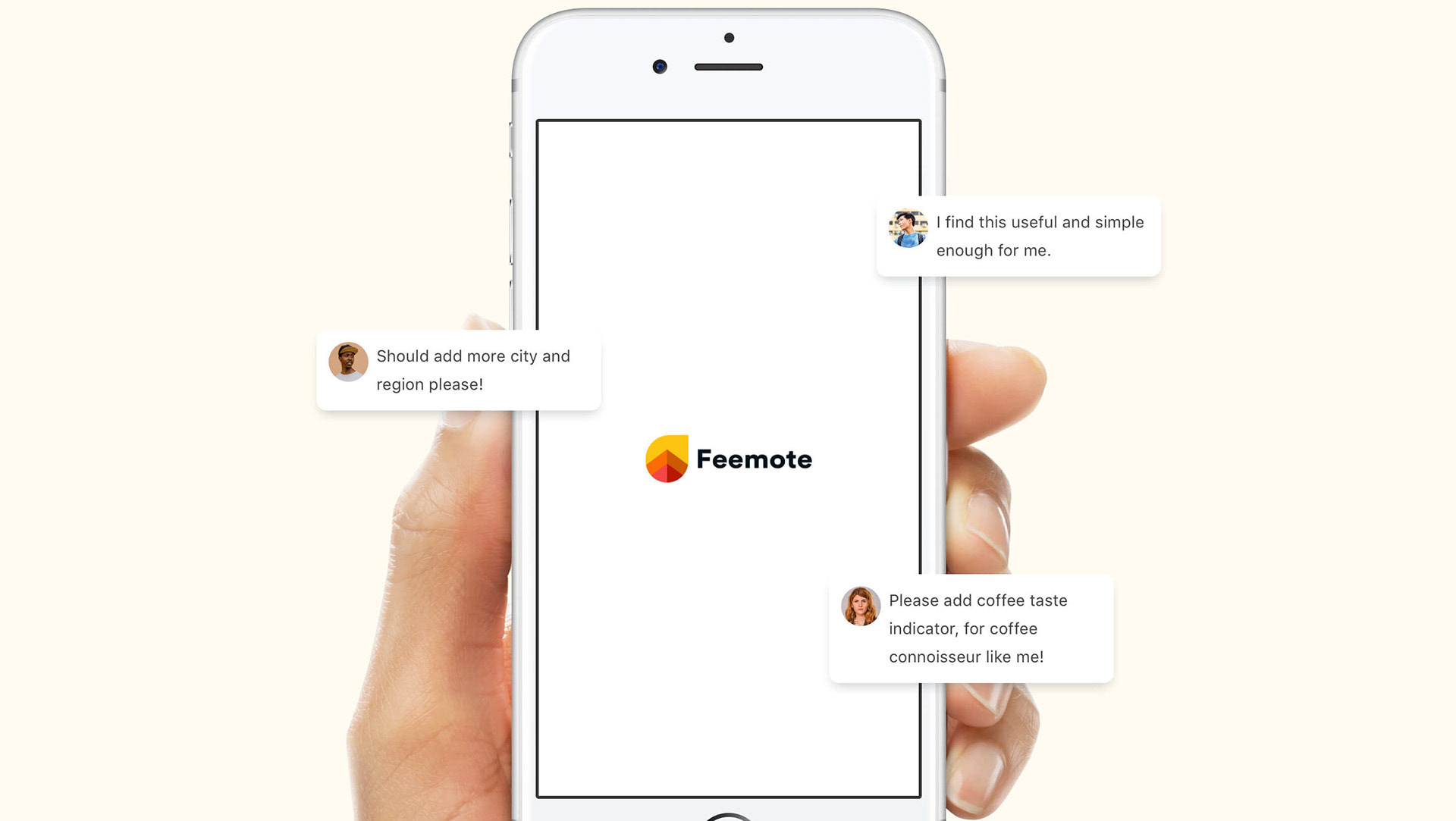 Do you like to work remotely? Do you also feel that coffee aroma and busy crowd increase your productivity? As a designer, I love to bring my laptop, find a comfy coffee space, and then just spend hours there, working on a design or simply writing an article. 
But often times, it's hard to find the perfect coffee shops for this specific occasion. Sometimes, I would find that the wi-fi is so slow, or there are not enough power outlets, or the shop is just too noisy (live music?) and many other circumstances.
I start thinking about, do other people feel the same as I am? Do they like to work in a coffee shop too? Do they have the same problem? Being curious, I try to run a mini-survey through Instagram's Story feature :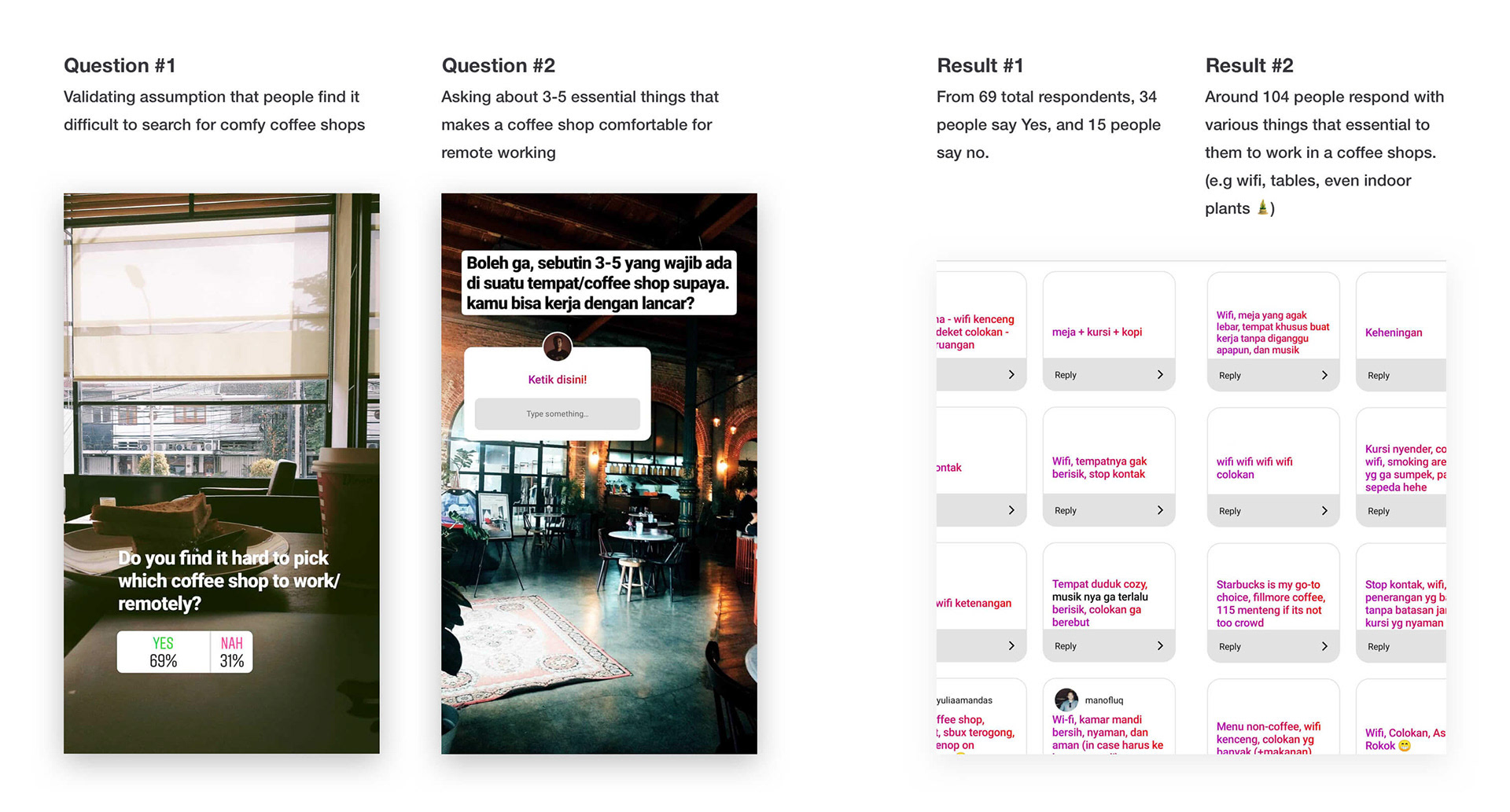 Surprisingly, many people feel the same about it. Some of them even elaborate more by sending me messages about a specific condition that makes a coffee shop more comfortable for remote working.

After getting these valuable insights, I decided to make a "coffee shops for remote working" website directory list. The website will serve an exhaustive list of coffee shops in a city, and also supporting collaborative action in a form of UGC (User Generated Content) so that people can add their own favourite coffee shop.
Inspired by Pieter Levels way to test 
nomadlist.io
 , I decided to do the same with Feemote. I made collaborative google sheets where people can input their favourite coffee shops. 
The response to the google sheets is amazing, with almost 
1000 page visit
 within 3 days and almost 95 entries and  9 cities available. Some of the notable behaviour shown by people are: 

1. There are people who add their own city
2. There are people who add another column for the criteria
3. Some people are tidying up the list 
4. Some people actually use the list for their weekend coffee shop hunt.
For the design exploration, I started with drawing two user flow. One for directory discovery, the other one is for coffee shop submission (UGC flow)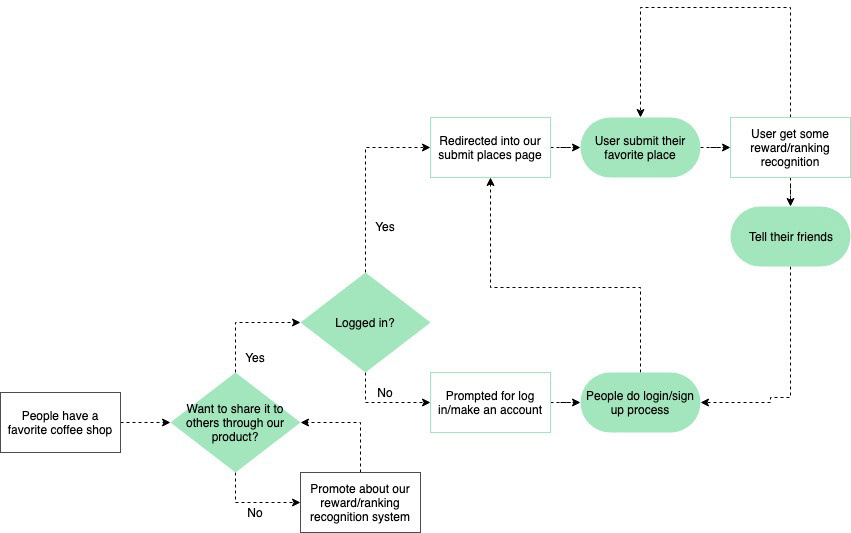 After that, I create the website design mockup and high fidelity mockup. I decided to design it mobile-first and then develop it as a responsive design from there.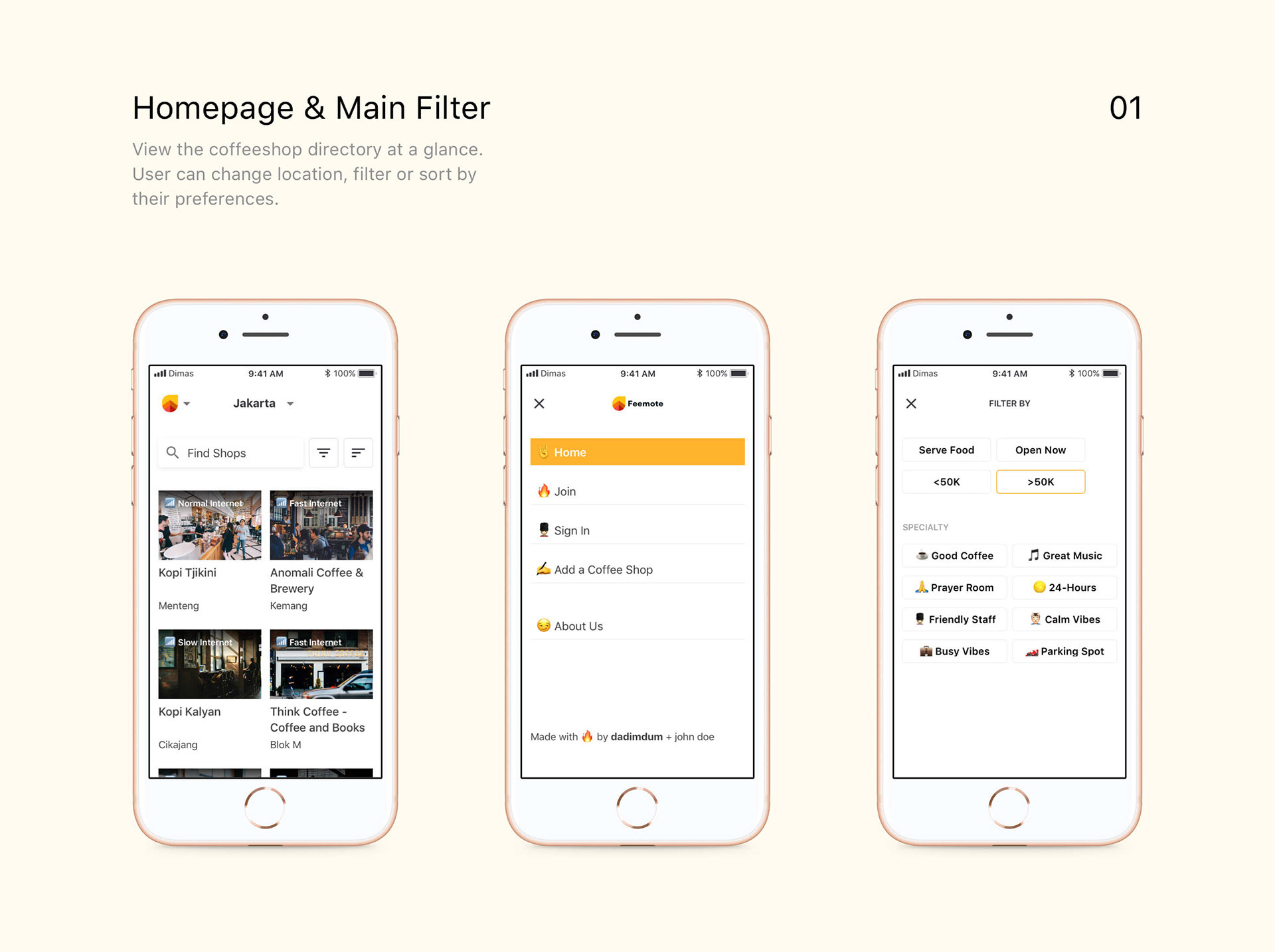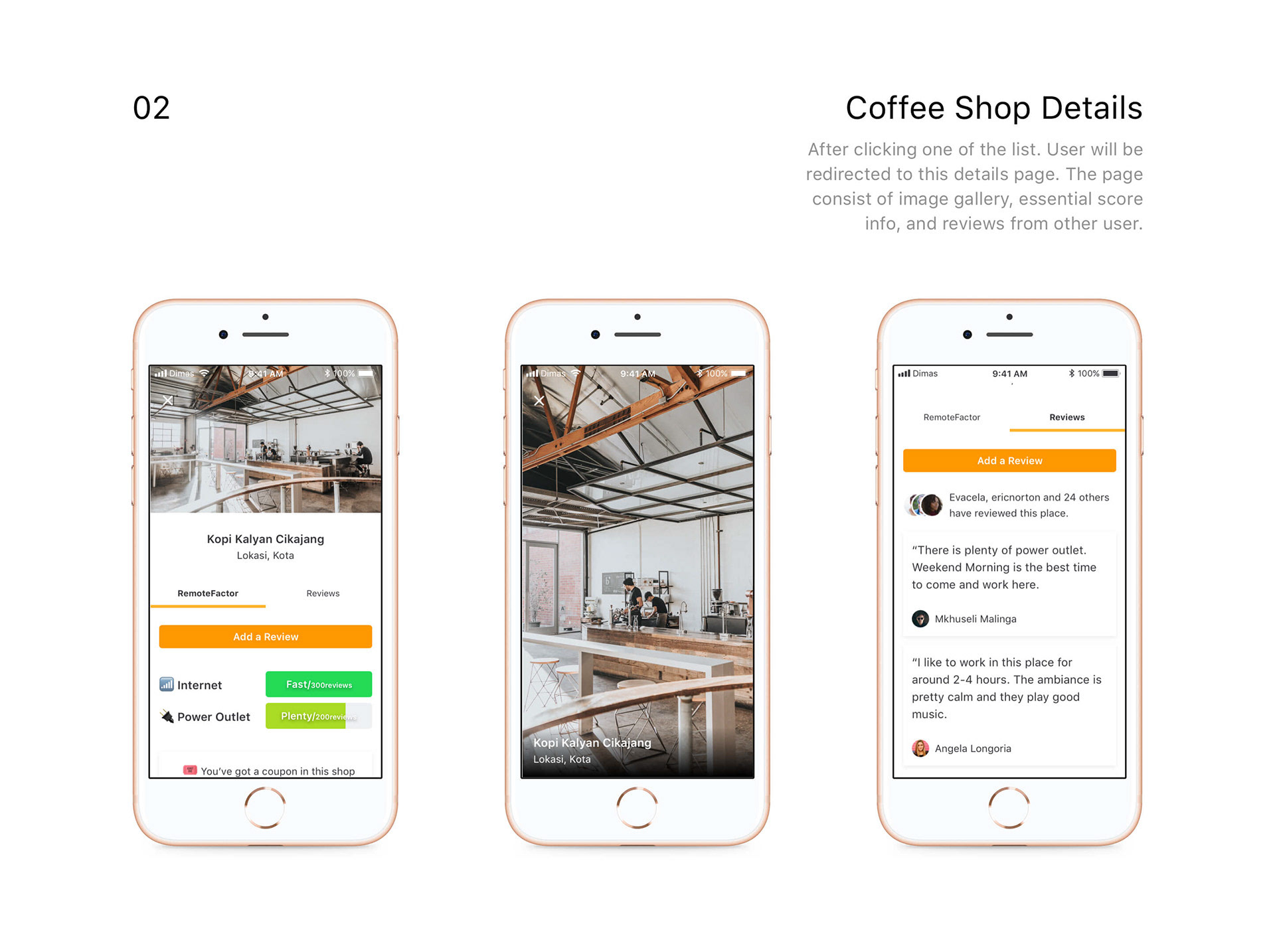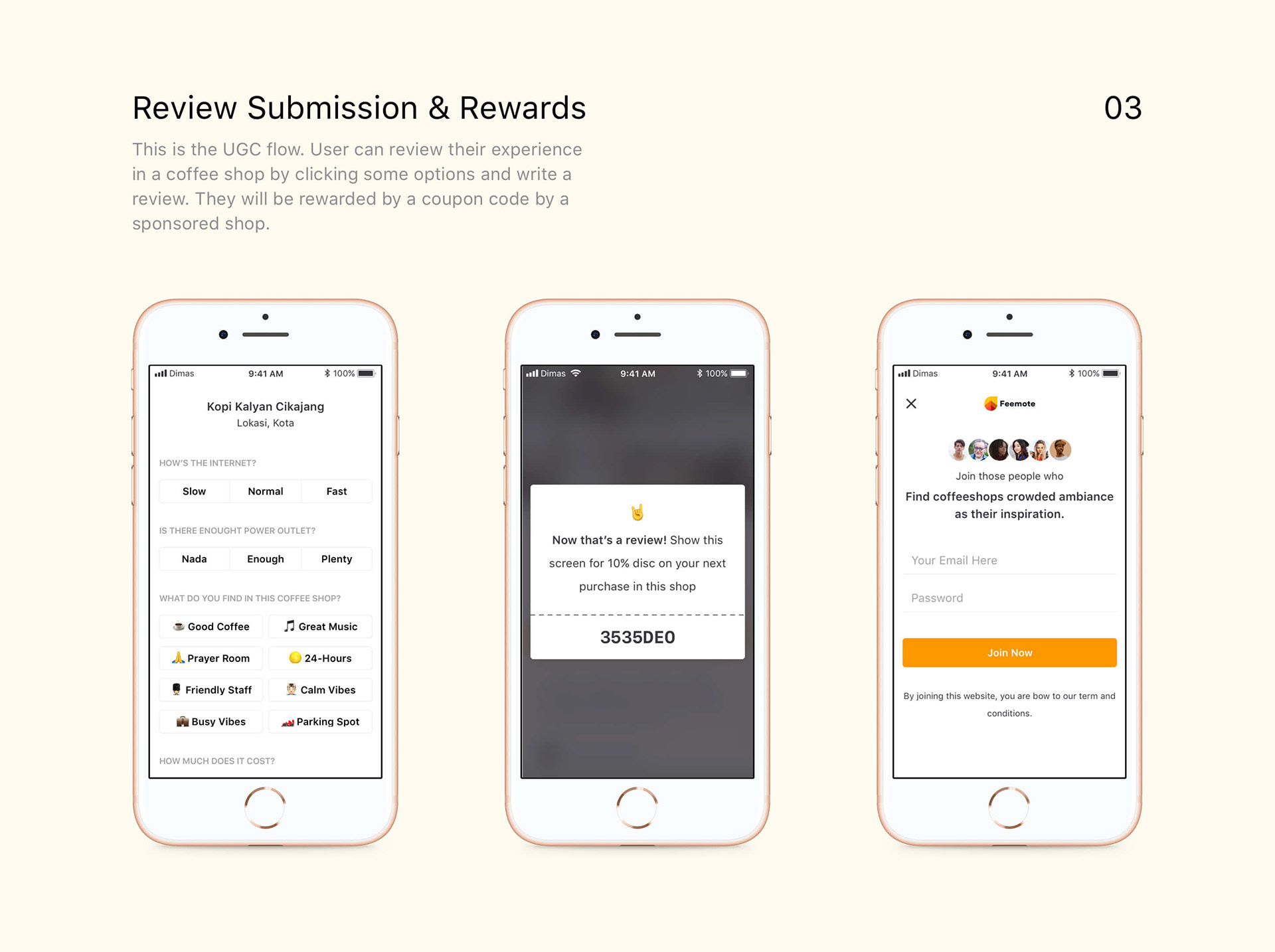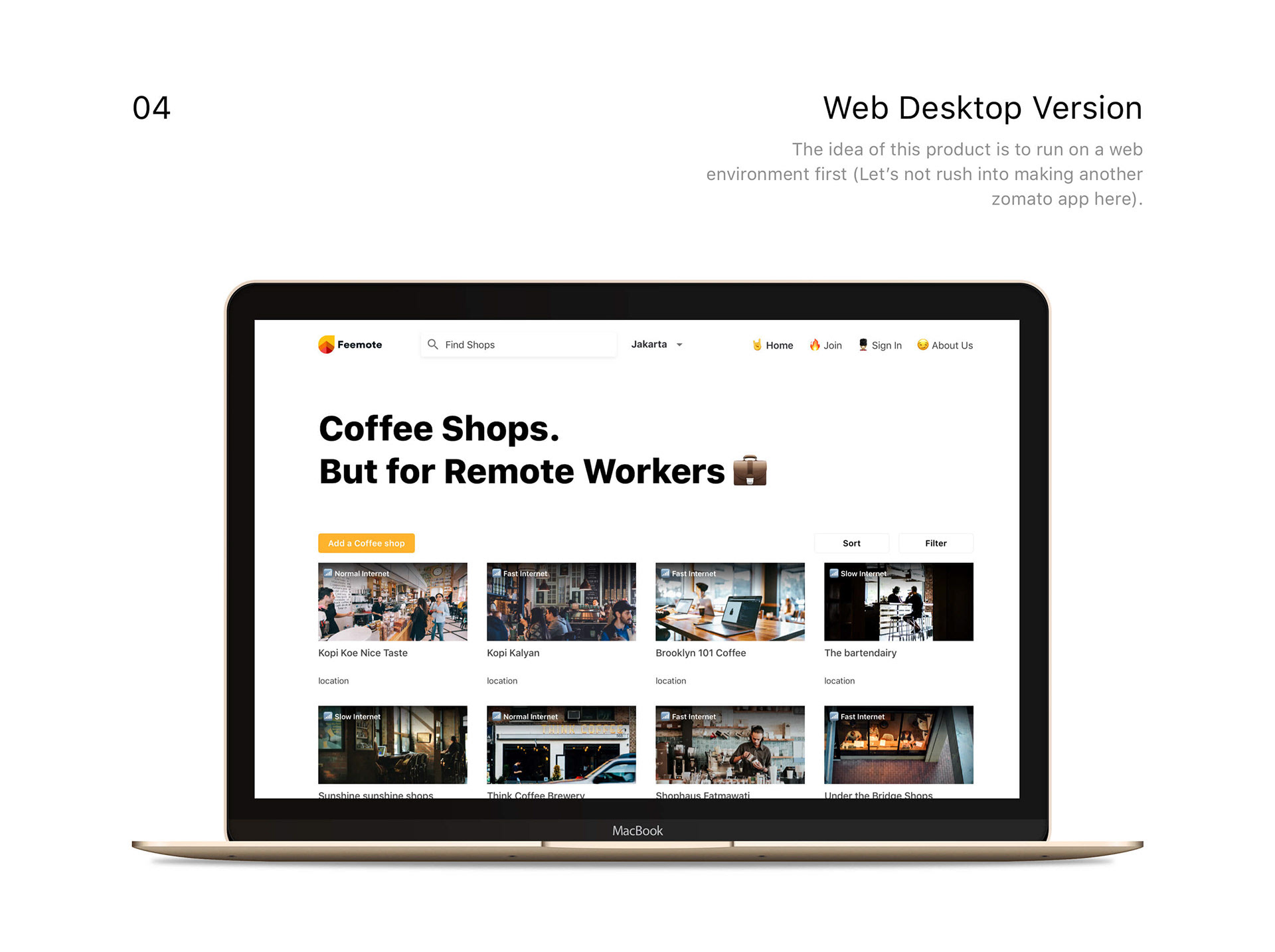 In this project, I challenged myself to try a creative and unique way to test my ideas. I also learn that the most important thing in design is actually to see how it works and how other people see it. Only that way I can iterate my design into a better version.
The next step that I will take for this project is to collaborate with developers. Stay tuned.